Masters in International Business
4 lieux d'étude disponibles
Description du programme
Worried about your study plans for this fall? We've adapted our programs and processes to make sure that, no matter what, you can move forward with your education. You can find all of the details in the Hult Graduate Study Promise.
Gain a deep, practical understanding of global business, get on-the-ground international experience, and tailor your degree to your own interests and goals with a masters curriculum that is based on our award-winning Global MBA.
With business at its core, your degree has been designed so that you learn to work in cross-cultural teams, develop your unique leadership skills, and understand how you can shape the future.
Curriculum
Develop a broad understanding in all areas of international business and insight into key business concepts. This one-year masters program prepares you for jobs in an array of fields and provides the ideal foundation before further specialization.
Each one-year Master of Science degree at Hult follows the same structure. At every stage, you'll go beyond business to learn about the world, the future, and yourself. Study topics through a global lens, learn about the technologies shaping our future, and develop the confidence to lead effectively.
Core Program: You'll study your core courses at your home campus, gaining a comprehensive understanding of your chosen subject area while building your leadership skills through practical, hands-on learning.
Capstone Experience: The capstone to your core program delves deep into the techniques and technology being used to innovate business for the future and pushes you to apply everything you have learned so far in your capstone challenge.
Electives & Internship: Customize your degree with a wide range of electives and gain hands-on experience with an internship.
Data-Driven Skilling: Using big data analysis to identify the skills employers are looking for globally, we've built the teaching of these professional and technical skills into your program so you can ensure you graduate with the skills you need for the role you want.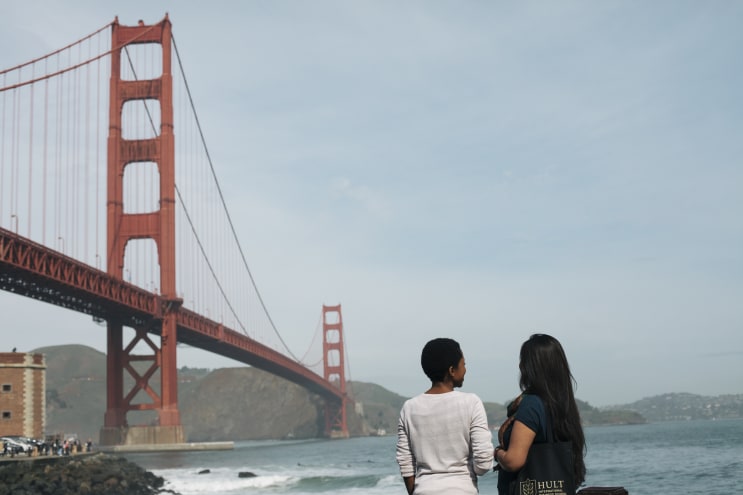 Dual Degree
Specialize your expertise when you earn a one-year Masters in International Business and a second masters degree in as little as 18 months of accelerated study. Graduate with two masters degrees and stand out even further in today's highly competitive global marketplace.
For your second masters degree choose from any of the following:
Masters in International Marketing
Masters in Finance
Masters in Business Analytics
Masters in Disruptive Innovation
Accreditation
Hult is recognized by business education's three most prestigious international accrediting bodies: The Association to Advance Collegiate Schools of Business (AACSB International), Association of MBAs (AMBA), and EQUIS (The European Quality Improvement System). We are the first business school in the U.S. to achieve this triple accreditation, which is held by just 1% of business schools worldwide.
Admission Requirements
We assess candidates individually based on the strength of their whole profile. Your drive and your mindset are important indicators of your success here, and we value them as much as your proven achievements.
Eligibility requirements:
Bachelors degree or equivalent in any subject
Less than three years' relevant work experience
Suitable applicants must provide:
Current resume/CV
Personal statement as a 400-500 word essay
One academic or professional reference
A copy of your bachelors degree or equivalent
Transcripts (in English) from all universities attended
Admissions test scores*
Evidence of English proficiency*
USD 150 application fee
*Your Enrollment Advisor will let you know if you are required to submit these.
Funding
Hult offers both merit-based scholarships and need-based grants to eligible students. We can also help advise you on financial aid programs in your home country.
Tuition for 2020-21
Boston: $47,500
San Francisco: $49,500
London: £34,000
Dubai: AED 171,000
Hult International Business School reserves the right to make changes in the courses offered, requirements for graduation, locations, program fees, and accommodation at any time without notice. Please ensure you have read and understood our terms and conditions, which you will be asked to accept at the point of submitting your application.
Mis à jour le May 2020
À propos de l'établissement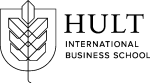 Depuis 1964, Hult International Business School met un point d'honneur à offrir à ses étudiants des formations en commerce efficaces et ouvertes sur le monde en s'appuyant sur un programme conçu par d ... Continuer
Depuis 1964, Hult International Business School met un point d'honneur à offrir à ses étudiants des formations en commerce efficaces et ouvertes sur le monde en s'appuyant sur un programme conçu par des professionnels du commerce et enseigné par des professeurs de réputation mondiale ayant une expérience pratique du domaine.
Réduire