Master in Hotel Management and Hospitality - Madrid
Home ›
Master in Hotel Management and Hospitality - Madrid
Description du programme
The Master is taught in Madrid, which is the first city in Spain in a number of hotels.
Ostelea is a member of the Asociación Española de Directores y Directivos de Hotel (Spanish Association of Hotel Directors and Executives).
Series of meetings with hotel directors and restaurant company executives and international tourism consultants.
Official status of the qualification.
Research group: Members of the Master's academic faculty form part of EAE's multidisciplinary tourism research group (IDITUR), the scientific output of which focuses on the field of international tourism management.
Special emphasis on revenue management, which is taught using a business game. This particular aspect of hotel marketing is broadly developed in this specialization program through an applied vision based on a business game.
Case study method: The case study method enables students to systematically improve their decision-making process using real cases of tourism companies. Moreover, this methodology enables other skills to be developed, including creativity, analytical thinking, verbal and written communication competencies, and interpersonal skills. The case studies in previous years have included El Bulli and Ryanair.
Attendance at sector trade fairs: Students attend sector trade fairs such as Alimentaria (Barcelona), considered to be one of the world's most important congresses in the food sector, or IBTM (Barcelona), one of the leading events in business tourism. Attendance at these trade fairs depends on the date falling within the tuition period of the session.
International faculty: Part of the content on certain courses are taught by lecturers from Ostelea's partner business schools and universities. In the 2015/2016 academic year, guest lecturers included Greg Richards, from Tilburg University (Holland); Simão Oliveira, from the Instituto Politécnico de Leiria (Portugal); and Ana Maria Munar, a lecturer at Copenhagen Business School.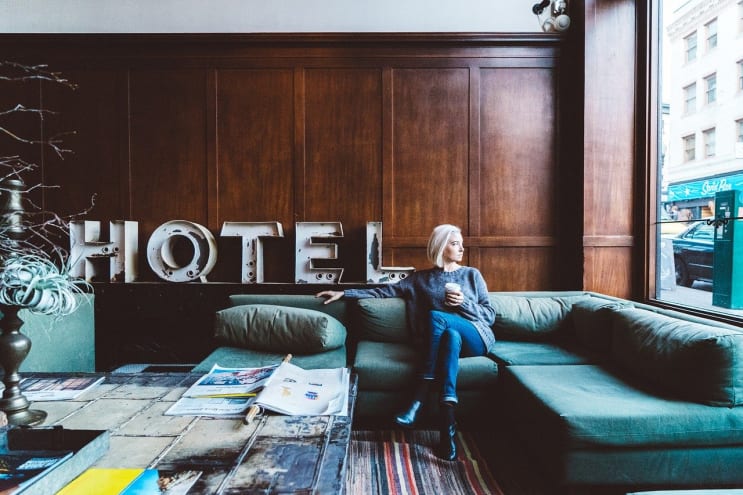 StockSnap / Pixabay
The master will give you the following benefits
Insight into the hotel and restaurant industry
Building a firm knowledge base in the hotel industry from an international perspective and always with an executive approach.
Sustainable innovation and management
Developing the capacity for creativity and innovation required in hotel companies for sustainable management through comprehensive and specialized tuition, equipping participants to take on positions of responsibility in hotel establishments.
Global vision
Training directors equipped to manage hotel and restaurant companies and who are able to achieve the expected results at a global level.
Executive training
Developing the skills required of a global manager of hotel and restaurant companies to enable them to work cooperatively, assertively and participatively with all of the members of the team.
Development of strategic plans
Learning the key factors involved in drafting strategic and immediate action plans in national and international hotel and restaurant settings.
Professional Careers
Ostelea gives its students training designed to enhance employability.
TSDP - (Tourism Skills Development Program)
An exclusive program on which you will learn to develop your competences and skills.
The TSDP contains 55 hours of tuition (limited places), including:
Executive Skills
Public Relations
Advanced Excel
Tourism
Marketing
Coaching
Itineraries
Employability: 3 workshops focusing on selection processes and improving your application.
Entrepreneurship: guidance and advice are given through the Entrepreneurs Program.
Career Transitions: 5 workshops to give students guidance on their professional future.
Talent tourism week
With the participation of leading companies in the sector, presenting their employment and internship opportunities and interviewing students who are potential candidates.
Graduate program
Elaborated by multinational companies (Hilton, Mandarin Oriental, Hotusa ...), whose objective is to select the most suitable candidates.
Company meetings
Meetings between national and international companies, where students can learn the profiles most in-demand in the sector.
Professional opportunities
Hotel management. Restaurant company management.
Management of hotel or restaurant groups of companies.
Corporate department directors of hotel chains.
Hotel division management in company groups.
Food & Beverage division management.
Operational supervisor of collective centers.
Training Plan
Ostelea's Master in Hotel and Restaurant Company Management is divided into 6 modules:
Structure and international finance of the tourism sector.
Talent management and innovation in a global context.
Strategic management and operations in the hotel and restaurant sector in a global context.
International hotel and restaurant marketing and commercialization.
Compulsory practices in companies.
Master Thesis
Admission
The admission process guarantees the suitability of the candidates, in this way all the participants will be able to take full advantage of this learning experience.
To start the admission process it is necessary to fill in the information request. From that moment Ostelea will contact the candidate to close an interview to which the following documentation must be submitted:
Curriculum Vitae
Motivation letter
Two letters of recommendation
3 years' professional experience
After finishing the interview, the Admissions Committee will analyze case by case and communicate the resolution to the candidate to inform him of the status of his admission.
Certification
Participants who successfully complete the program will receive:
Master in Hotel and Restaurant Company Management, from the Universidad Rey Juan Carlos
Master in Hotel and Restaurant Company Management, from Ostelea School of Tourism & Hospitality (institutional)
Master in Hotel and Restaurant Company Management, from EAE Business School (institutional)
​In order to receive the qualifications granted by EAE and the University, participants must fulfill the requirements stipulated by these institutions.
Scholarships
Ostelea gives candidates access to grants in the form of financial aid with the aim of providing support for our students.
Each application will be evaluated independently and the grants will be issued during the admission process, with the candidates being notified personally by the Admissions Committee before formalizing enrolment.
Under no circumstances are grants issued that represent 100% of the total enrolment fees.
Financial aid is offered in the following cases:
A deposit paid in advance to reserve a place.
The candidate's profile meets the requirements for each program.
Former students of the School. In this case, a discount of 25% is applied to the enrolment fees.
Mis à jour le Fév. 2020
À propos de l'établissement

Ostelea is an international university centre, belonging to the Training division of Grupo Planeta, specializing in training professionals in the Hospitality and Tourism sectors with a passion for goo ... Continuer
Ostelea is an international university centre, belonging to the Training division of Grupo Planeta, specializing in training professionals in the Hospitality and Tourism sectors with a passion for good service and a multicultural vision.
Réduire